On the 3rd of March, the Hearing Day is celebrated internationally. The date was established by the World Health Organization in the framework of the first International Conference on Prevention and Rehabilitation of Hearing Impairment, held in Beijing (China) in 2007, and this date was selected due to the shape of the numbers in 3.3, being representative of the two ears.
This aims to promote a global action to improve strategies for prevention and treatment of hearing loss. Approximately 4.2% of the population has disabling hearing impairment and many of its causes are preventable. In children, hearing is key to learning spoken language, a good academic performance and interacting socially. That is why those who suffer from hearing loss have difficulty coping with these processes. However, they could benefit greatly from an early diagnosis and appropriate management at the right time.
In this context, MED-EL put together a global survey to find out how hearing loss would impact your day-to-day-life, and two thirds of the respondents said that the sound they would miss the most if they could no longer hear would be the voices of their loved ones, followed by radio and music, children's voices and rain.
On the other hand, when asked which key life moments would not be the same if they could not hear, more than a half mentioned 'hearing "I love you" from a partner / family member' (60%) followed by listening to your favorite band or artist (56%). The first words of a child (48%), the first laugh of a baby (43%) and the sound of the sea on a summer vacation, were other options mentioned (35%).
Within day-to-day-life situations the top mentioned responses were 'conversations with friends / loved ones' (81%), communicating with your children (52%) and Family dynamics during mealtimes (35%); while the main concern about hearing loss would be the frustration at this communication difficulties (29%) and social isolation (28%).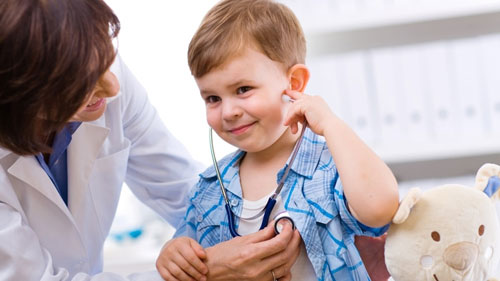 In spite of how significant the sounds are in each person's life, at the time of asking if the interviewees take care of their ears, only 8% affirmed to see specialists, while the 22% of the adults admitted not to have ever done a hearing test.
Why early identification of hearing loss is crucial?
It is essential for all babies to have a newborn hearing screening. With an early diagnosis, these children can be provided with timely and appropriate intervention so that their development is not affected, and they will grow up and relate as normal listeners. The arrival of a baby to the world fills the whole family with joy. A good weight at birth and to look "healthy" is important. However, these parameters do not always mean that everything is absolutely fine. There are different ailments that are not visible to the naked eye but that it is essential to detect them as soon as possible. Deafness is one of them.
"Early detection, that is, at the first months of life, gives you the opportunity to intervene so that this infants and young children can develop hearing and linguistic skills compared to those of children with normal hearing", explained Eduardo Hocsman, Chief of Audiology Area at Hospital de Clínicas.
Thus, at this point, what is known as universal hearing screening -a non-invasive test of the newborn hearing- plays a fundamental role which in our country it is obligatory by law to have the newborn hearing screened before leaving the hospital, be it public or private.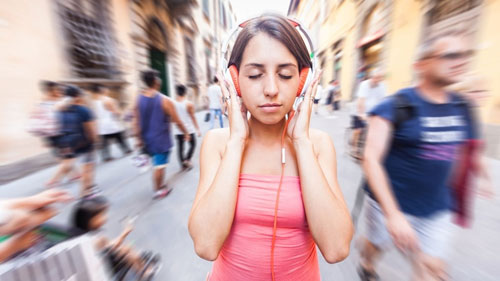 In Argentina, it is in force the Law 25,415 for the early detection of hearing loss, which was sanctioned in 2001, but recently passed in 2011, when the National Program of Early Detection and Treatment of Hearing Loss was also created, which is under the Nation's Ministry of Health.
This law "ensures an exhaustive hearing screening for all newborns up to three months of life and an appropriate early treatment for the following six months". In this way and according to the regulations, if the maternity hospital where the child was born didn't carry out the hearing screening, the pediatrician must request it during the first month of life. It is a test that can also be done in public hospitals.
Proper ways to protect your hearing health:
Perform hearing screening to the newborns (otoacoustic emissions)

Perform audiometry test at entering primary school.

Avoid loud noises. Use hearing protection when working in noisy surroundings.

Avoid loud music, mainly taking care of babies at parties (keep them away from the speakers and protect their ears).

Turn your music players down to a moderate volume.